RAÍCES (Restorative Agriculture in Critical Ecosystems) is an agricultural landscape restoration program focused on obtaining a double result:
a) more sustainable agricultural systems and
b) greater water security for the population, the economy and the ecosystems.
With financing from the U.S. Department of State, the program focuses on three core areas:
Training and demonstrating that agricultural practices based on soil management maximize the infiltration of rainwater and result in greater resilience, productivity, and quality of crops.
Strengthening of governance, involving municipal governments, water operators, and key actors in agricultural and water restoration.
Connecting farmers to the coffee market and engaging with buyers who are willing to offer premiums to coffee farmers and their organizations for quality coffees that improve natural resources.
Raíces Morazán is currently working in 15 municipalities in the northeastern departments of Morazán and San Miguel. The program, which ends in 2020 and is based on the ongoing efforts of CRS and the TNC ResCA regional program, seeks to demonstrate the benefits of restorative agriculture as a strategy to adapt to the pressures caused by extreme weather events. The implementation of sustainable systems will benefit more than 150,000 people living in the territory of intervention, strengthening their resilience, increasing the productivity of the land, and promoting the conservation and restoration of the landscape and its ecosystem services.
The project is designed for the horizontal transfer of knowledge and practices to local governments, farmers and water operators through ACUGOLFO (Asociación de Cuencas del Golfo de Fonseca) and to establish restorative governance mechanisms (read more).
Objectives and Components
Promotion of landscape-scale restorative agriculture through strategic engagement with multiple stakeholders.
Policy development in partnership with the public, private, and civil society sectors.
Restoration of agro-ecosystem services focusing on the protection of water recharge areas.
Increased access of organizations and producers to value chains, focusing on coffee.
Practices to restore ecosystem services
The intervention area, which is located in the Dry Corridor of El Salvador, represents the source of water for more than 20 municipalities; but the soil's severe degradation is intensifying the vulnerability of the communities. Practices that conserve and restore the soil are critical for the infiltration of rainwater and moisture retention. They also help improve biomass production, boost crop yields, and ultimately contribute to greater water security for the population.
Policy and an enabling institutional environment
Builds the capacity of local stakeholders (water committees, agricultural organizations, and municipal government officials) to improve communication and coordination mechanisms and create regulations and incentives that foster the social cohesion necessary to drive policy and institutions.
Improve access to value chains
By working with farmer organizations to improve their administrative structures and product quality, we can strengthen coffee value chains, promote value-added market relationships with buyers, and create partnerships with specialized import companies.
To manage sustainable landscapes we have the following goals:
Train 750 local producers and actors
Improve the management capacity of 45 institutions
Create 16 governance tools
Intervene on nearly 3,000 acres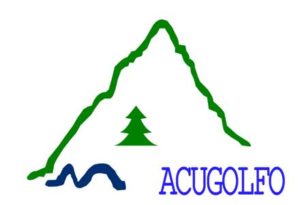 NGO established in 1998 to restore and protect watersheds that impact the Gulf of Fonseca.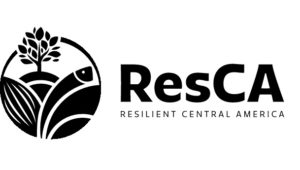 Central America Resilient (ResCA) Linked to The Nature Conservancy, this program works to adopt resilient climate policies and strategies, while piloting sustainable production practices in the territory.